Today I'm participating in the...
I Love My Online Friends Monday Blog Hop!
My sister-in-law is co-hosting (with

The Things We Find Inside

)

and she has mentioned blog-hopping to me in the past, so I thought today was a perfect day to participate! Thanks Heather!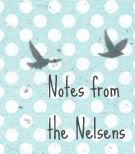 If this is your first time visiting my site, I'll give a brief history... it started out as a tool to keep our family and friends posted on the progress of our home renovation, and lately with projects slowing down around the house, it has become a diary of sorts for other things going on in our lives, like vacations, outings around our beautiful town of Charleston, and just all-around random things that come up here and there.
I hope you enjoy your time here, and I look forward to looking through your blog as well!

Thanks and Happy Hopping!